Early Childhood Development Classroom on Wheels
Longitudinal studies have shown that young children who read from an early age have a higher propensity to attain better grades.  A sad reality is that more than 60% of young children do not have access to any Early Childhood Development (ECD) programmes at all in South Africa, aggravated by the fact that lack of space for such facilities is a reality and a challenge in most of our informal settlements.
Our mobile African ECD Classroom on Wheels attempts to address the above challenges, and we collaborated with a host of education practitioners and experts in developing our mobile classrooms.  They contributed in the areas of early education development, CAPS and Foundation Phase learning, as well as language and literacy guidance and advice, to name a few.
The units are also equipped with a storytelling guide which was developed by master storyteller, Jacquiline Sanders, who is a specialist in this field.  Storytelling helps children develop a view of the world, provides 'real-world' social interaction, and assists with developing knowledge, and a love for stories.
We partnered with a US-based company to install a solar powered tablet device into each mobile unit.  Loaded with Vooks, learners are able to participate in read-along storybooks, while teachers have access to downloadable educator resources.
The mobile African ECD Classroom on Wheels supports learning in the areas of numeracy, literacy, and life skills.  As children interact with the unit, they are able to learn a range of cognitive skills, i.e. fine motor skills, spatial skills, sequential skills, as well as shapes sorting and matching by colour, to name a few.
A new, and exciting, addition to our ECD Classroom on Wheels project is the use of under-utilised public facilities such as community halls and/or derelict buildings and transforming them into early-learning centres. Not only does it put our public facilities in our communities to good use, it also has the potential to attract young children who might not be part of the formal schooling system. Because our Classrooms on Wheels are mobile and compact, they can be easily be folded and stored in the event that the public facility is required for an event.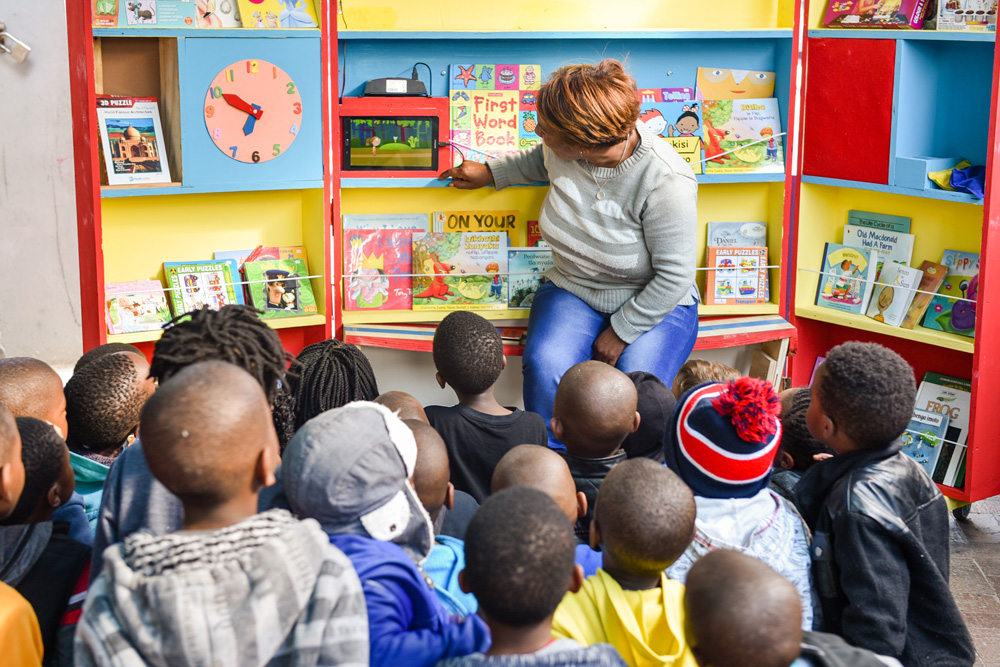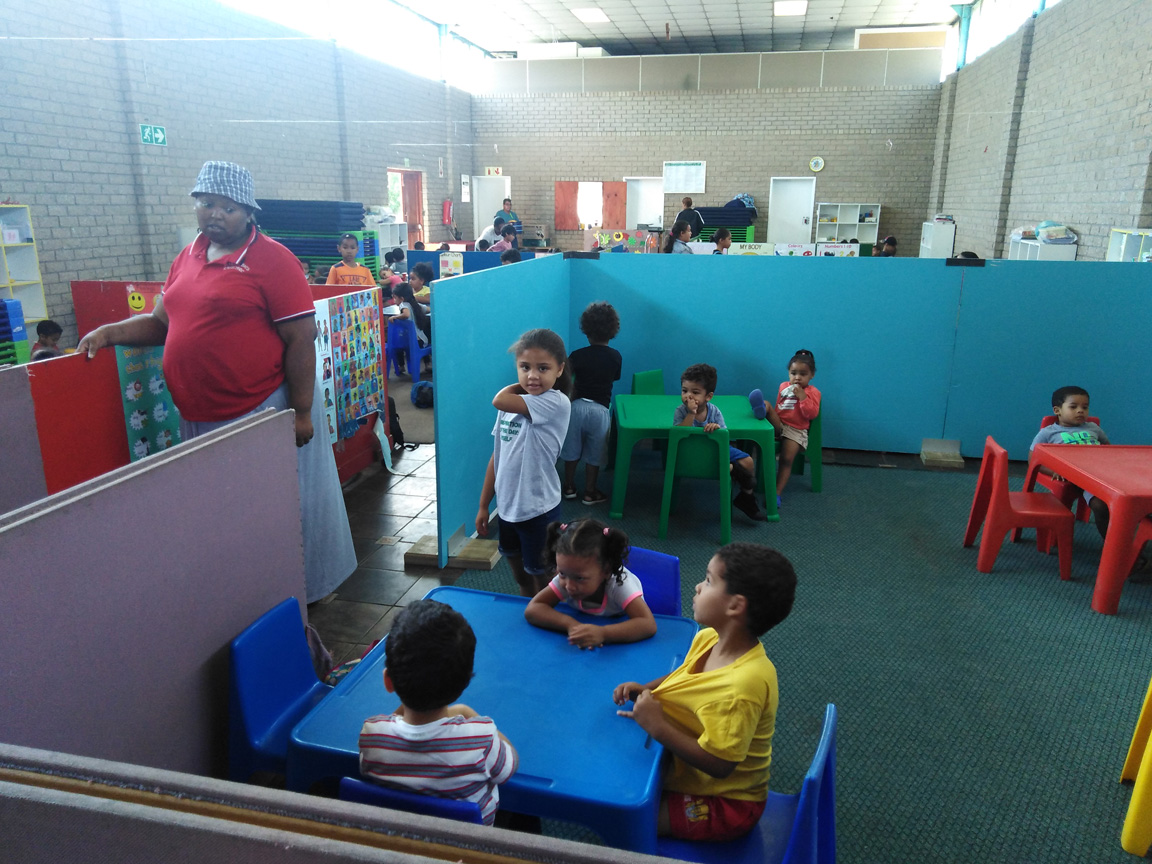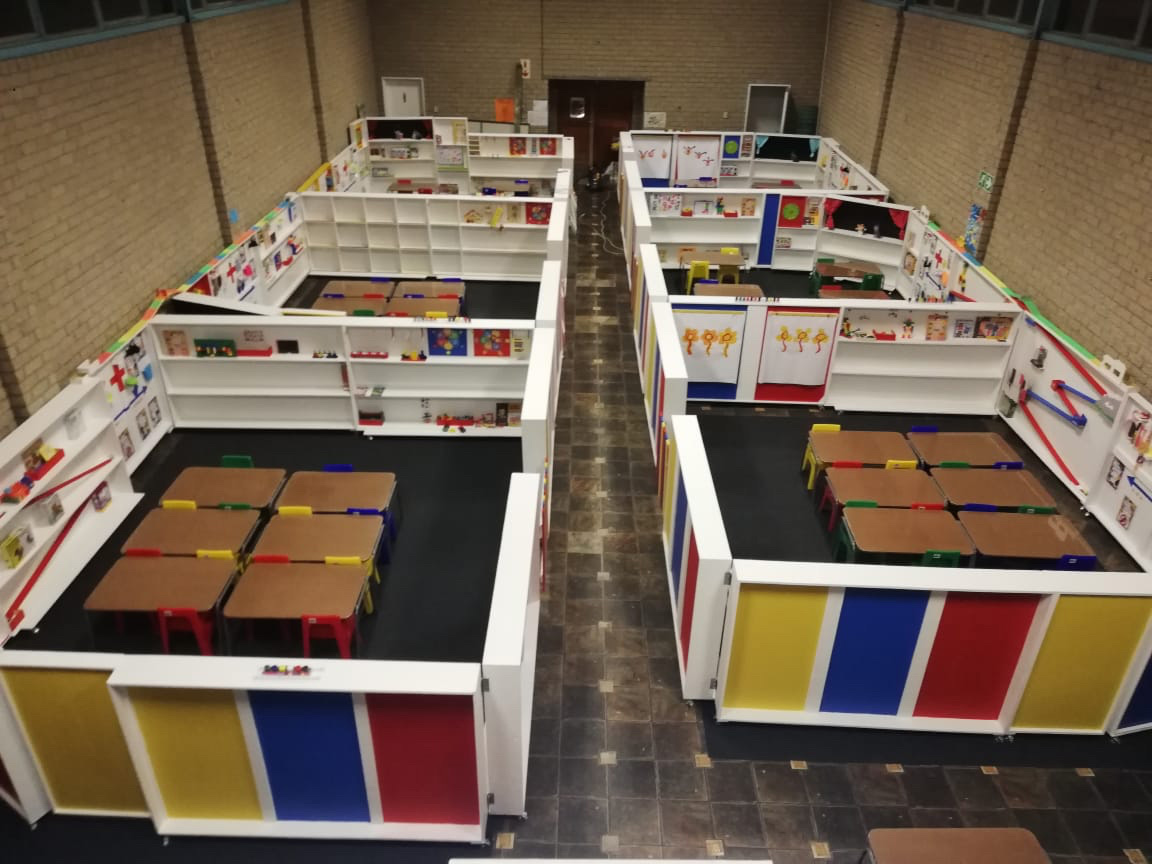 If you wish to purchase our African ECD Classroom on Wheels for your school, or as a donation to a school or education institution, contact us today!
Seed Winner of the SAB Foundation Social Innovation Awards (2018)
Finalist in the SA Edu-Weeks Awards (2017)
Winner of the 'Best Idea and Best Visual'.  Swarm Vision, Future of Education (2016).