ABOUT US
Founded in 2010, Hands of Honour is an award-winning social enterprise which was created to address the ever-increasing number of young- and adult men found to be roaming the streets without hope, dependent on government welfare and handouts from soup kitchens in and around Cape Town.
Its founder, Paul Talliard, recognised that an intervention was urgently needed to support men in such situations to restore their dignity, to empower them with the skills to provide for themselves and their families, and to be meaningfully re-integrated into society.  Importantly, they need to pay it forward – their rehabilitation needs to inspire, and have a positive impact on others in similar situations in their communities.
Hands of Honour has developed a unique model using social entrepreneurship as the driver to alleviate poverty, to facilitate skills transfer, and to rehabilitate individuals on its programme.  The model comprises two income generating ventures, namely Mobile Classrooms on Wheels (COWs) Programme, and its Cape Town Upcycling Centre.
Our business objectives are to:
Play a critical role in developing our young children and our youth by means of our modular educational spaces and teaching aides.

Address the scourge of prolonged unemployment in our communities by means of skills transfer to those who come through our job training/skills development programme.  The outcomes of our project are to create employment and to rehabilitate individuals so that they may contribute meaningfully to society.

Continue to grow and develop our partnerships with businesses, as waste generators, directly in order to reduce or eliminate the occurrence of informal waste pickers scouring refuse bins or dumps.  Businesses are our main source of obsolete stock or waste materials to produce our various objects.

Give new life, and use, to waste materials and unwanted goods which would otherwise end up on landfill sites.
The project has reached unimaginable heights, and has managed to assist many people become less dependent on handouts and government welfare.
Hands of Honour has since been awarded the Spark SA Changemakers of the Year in 2014, has made it to the top 5 Chivas Regal $1-million Venture in 2018, and was a Seed Winner at the SAB Foundation's Social Innovation Awards in the same year.
A number of men have come through the Hands of Honour Upcycling Centre and have gone on to live lives with purpose and vision.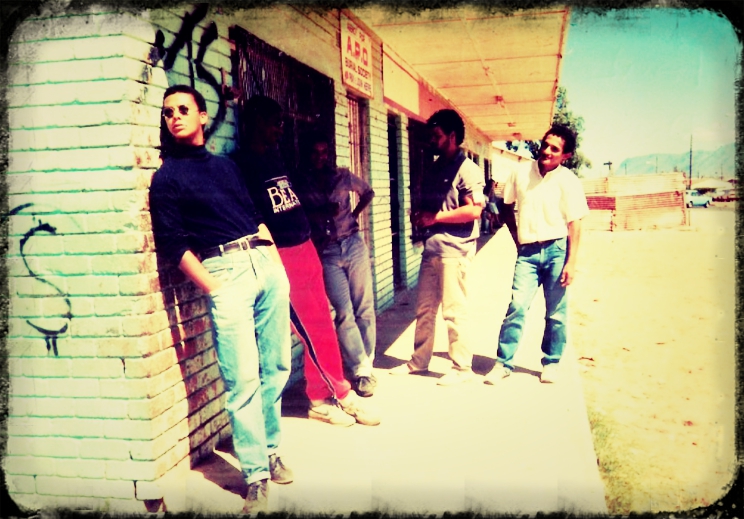 Drugs killed our dreams and futures.
ABOUT PAUL
An ex-fireman, Paul became addicted to crack-cocaine, a 35-year addiction which saw him lose his home, family, and dignity, with 15 of those years frequenting soup kitchens in Muizenberg and Kalk Bay as a means of survival. 
On his way to a soup kitchen in August 2010, Paul had not eaten for two days, and was feeling despondent and hopeless – reflecting on better days, working on an international oil rig where he could have lunch in cities such as Sao Paolo and Mexico City, and how his life was now reduced to a dependence on soup kitchens to get through the day. 
As he walked past a litter bin, he spotted a packet of half-eaten McDonald's chips.  He reached into the bin for the chips, too hungry to consider where it had come from, and not realising that someone was watching.  He was given a R10 note by a homeless person with an instruction to buy himself something decent to eat. 
This random act of kindness changed Paul's life, triggering a series of events that would see him dedicating his life to assisting men to live purpose-driven lives. 
As he entered the soup kitchen that afternoon, he approached the supervisor to assist him with turning his life around.  With the help of Glenda, the soup kitchen supervisor and others, Paul managed to get back up, and opened Hands of Honour shortly thereafter. 
SOCIAL IMPACT
The social impact of Hands of Honour on the communities in which it operates is substantial.    
Waste
Since 2011, 369 tonnes of waste has been upcycled and reintegrated into the retail value chain.  Products have ranged from electrical appliances to office furniture, to designer Christmas trees.  While we maintain a core workforce, a large number of men have entered the upcycling centre as drug and alcohol addicted social outcasts, and have exited as rehabilitated men who are able to reintegrate into society, with many of them opting to pursue earlier careers as artisans, bakery workers, butcher assistants and construction workers.
Essentially, the impact of our upcycling project can be summarised as follows:
While scouring for waste materials for upcycling or re-use is traditionally done by informal waste pickers, Hands of Honour works directly with the generators of waste to bring structure to this process, a new approach in South Africa. Agreements are in place with corporates, who are the main donors of waste to Hands of Honour, rather than disposing of their waste to landfills.
Our upskilling and training programme provide skills and confidence to members of society who have 'checked out', has successfully reintegrated men back into society, and has contributed positively to employment creation and rehabilitation.
Proceeds from our upcycling activities are used to fund urban renewal initiatives, with a focus on areas which have become derelict, and which are used as hubs for criminal activity.
In summary, Hands of Honour projects are sustainable, contributes to urban regeneration, and creates employment.
Regeneration of City and Soul
There are a number of areas which are derelict and abandoned, and which have become havens for criminal activity.  Not only are they an eyesore in the community, they are unsafe and attract unsavoury elements into an area.  Such areas are referred to as sinkholes.
Hands of Honour has managed to work with the community to transform 16 sinkholes across Cape Town; all Hands of Honour members are required to volunteer their services to such regeneration efforts because:
Volunteer work boosts self-confidence, and provides a sense of accomplishment when they do good for others and their communities.
This sense of achievement and accomplishment increases self-esteem and brings about profound change in the way they think about themselves, their work, and their communities.
It serves to showcase their skills, and many have leveraged this opportunity to find work in the formal and informal sectors.
Improving and transforming open spaces in communities has been a means of reconciling community- and gang members.  Some of the men on the project are sometimes ex-members of these gangs.
80 vulnerable ECD Centres and Schools Impacted
To date, with the support and assistance of local and international corporates, other large companies, and individuals, we have been able to make available our African ECD Classrooms on Wheels to 80 desperately poor Early Learning Centres and Children's Homes, impacting large numbers of children.
You can help us impact many more young children in the same manner by contacting us.
Many of the men who have been impacted by Hands of Honour have become heads of families and role-models, while others have prospered and bought cars, with many returning to Hands of Honour to lend a hand at our regeneration projects as a way of showing their appreciation.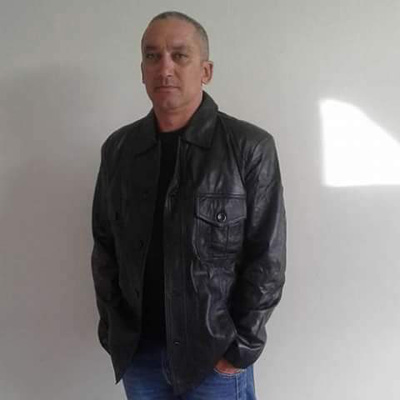 Leyton Fillies is one such example, an ex-prison gang member and a negative influence in his community who used to live in an abandoned car, Leyton now travels around the country as a safety officer and site leader for a large company, often returning to do his bit for our programme.